Austin Metro Agent Michele Lafortune
The Realtor You Can Trust
Michele Lafortune
Realty Texas, LLC
About Michele Lafortune
Michele Lafortune was born and raised in Montréal, Canada. Michele moved to Texas in the early 90's and is blessed with two amazing kids, Elisa and Jonathan. Michele has lived across the continent, and her broad geographical exposure and her French bilingual capabilities allow her to excel in international relocation. She has access to a vast network of Certified Relocation Professionals (CRP®) throughout The United States and Canada, working on a referral basis. Michele's 15+ years of real estate experience and powerful negotiation skills serve as an advantageous set of tools to meet client wants and needs while protecting their equity. As a full-time agent with Realty Texas, Michele Lafortune prides herself on honesty and integrity, and is dedicated to creating an incredible real estate experience, whether you are buying, selling, or leasing your next home. Finding you a home is not only her job, but also her passion, and working as your agent is her privilege.
Michele's Mission Statement
"Create an outstanding real estate experience by prioritizing clients' best interests and desires with honesty, transparency, and integrity." "Créer une expérience immobilière exceptionnelle en donnant la priorité aux meilleurs intérêts et désirs des clients avec honnêteté, transparence et intégrité."
Credentials
RTU-01 REALTOR® - Etiquette

RTU-02 REALTOR® - Code of Ethics

RTU-04 Branding - Social & Website

RTU-05 Dot.me - Dashboard

RTU-06 Dot.me - Compliance

RTU-08 Tenants - Rep Forms & Tools

RTU-10 Landlords - Rep Forms & Tools

RTU-11 Sharpen - Working with Builders

RTU-12 Sharpen - MLS & Gateway

RTU-13 CMA - Tenants/Landlords

RTU-14 CMA - Buyers / Sellers

RTU-15 Marketing - Prospecting

RTU-16 Marketing - Reviews & Reputation

RTU-18 Buyers - Rep Forms & Tools

RTU-19 Getting Hired - Listing Appt

RTU-20 Getting Hired - Buyer Appt

RTU-22 Sellers - Rep Forms & Tools

RTU-23 Listings - Coming Soon

RTU-24 Listings - Grand Open

RTU-25 Contracts - Sales Contract

RTU-26 Contracts - Financing & Appraisal

RTU-27 Contracts - Addenda

RTU-28 Contracts - Disclosures

RTU-29 Dot.me - Advanced Rooms

Accredited Buyer's Representative

REALTORS® that have met strict educational and practical requirments set by the Real Estate Buyer's Agent Council (REBAC).

Pricing Strategy Advisor

The certification is awarded to REALTORS® who have completed in depth training providing skills in pricing, creating cma's, working with appraisers, and guiding clients through the anxieties and misperceptions they may have about home values.

New Home Construction

The New Home Construction certification course ensures that a REALTOR(R) can safely step any buyer through the purchase of a new home from start to finish.

Commitment to Diversity, Equity, and Inclusion

This program sets the bar of awarness to a new level of commitment to diversity, equity, and inclusion.
Price Range (last 24 months)
$325K - $415K
---
---
Specializations
New and Resale Homes
---
Click map popup for review
Search by Address
Filter by Price
On-market
Click to review
3712 Bristol Motor Pass Pass 0
7400 Taylor Knoll Ct Court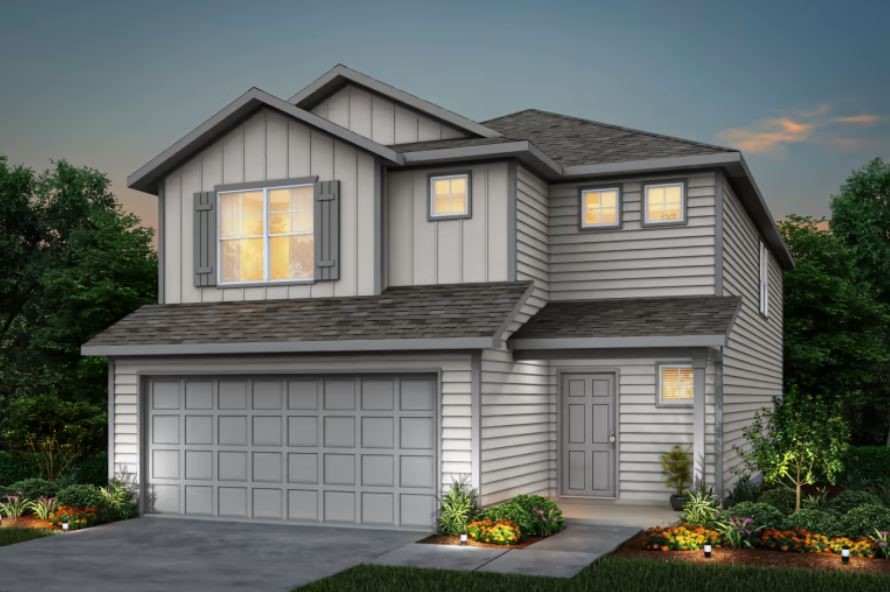 ---
No reviews provided yet.
Did this agent help with your home?
---
---
Sell my house
Buy a house
Realty Texas LLC
International Relocation
How to buy a house in Austin TX
How to sell a house in Dallas TX
First time Homebuyer
Easton Park Austin for sale
French Speaking Real Estate Agent in Austin
New Construction Specialist in Austin
---
---
Realty Texas, LLC
"The Real Deal"
---
Rate & review Michele Lafortune
Your selected property address
---
Email address is not valid !
Please select your role !
Please leave your review about our agent !
---
Please rate our agent in stars !
Please rate our agent !
---
Why do I need to provide this information ?
You're rated our agent Thank you!!!
Search by address
Michele Lafortune Transaction History